Wave Night is putting on the lights, hanging some ornaments and baking Christmas cookies for this special Christmas edition of our quarterly, all student event!

This FREE event is open to all students, 6-12th grade and will take place at our Kenosha Campus from 5-7pm on December 13th! More details below.
COVID-19 INFORMATION COMING SOON!
Games
You know what makes nights like these fun? When you can play crazy games with your closest friends! So get ready to Super Smash, be the imposter in Among Us and compete with your small group against the other campus!
Food
You can't have a night of fun without food! We will have some tacos that walk, Christmas desserts and more!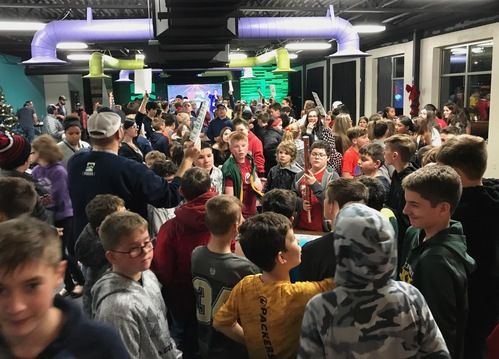 Friends
Doing fun things is always more fun with fun friends! Help us pack out our Kenosha Campus with all the friends on your snapchat friends list!