WAVE night is an all-church, all-campus Student Ministry event.
All 6th-12th grade students are invited to an epic night of competition, prizes, music and more!
We couldn't pull off this night for students without the help of volunteers. Join the team to help us reach and impact the next generation with a night of fun, empowerment and community!
Follow Great Lakes Students on social media
to stay updated on giveaways and other special announcements!
Games
You know what makes nights like these fun? When you can play crazy games with your closest friends! So get ready to Super Smash, be the imposter in Among Us and compete with your small group against the other campus!
Food
You can't have a night of fun without food! We will have some hot dogs, desserts, and more!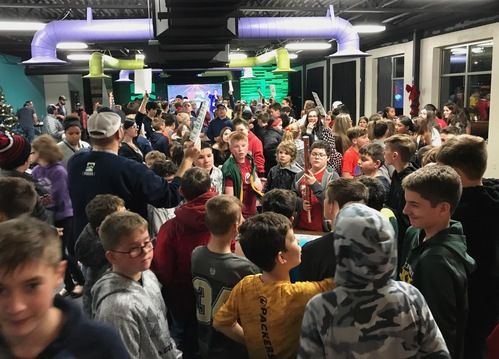 Friends
Doing fun things is always more fun with fun friends! Help us pack out our Racine Campus with all the friends on your snapchat friends list!